Top UK Scholarships for International Students
Top UK Scholarships for International Students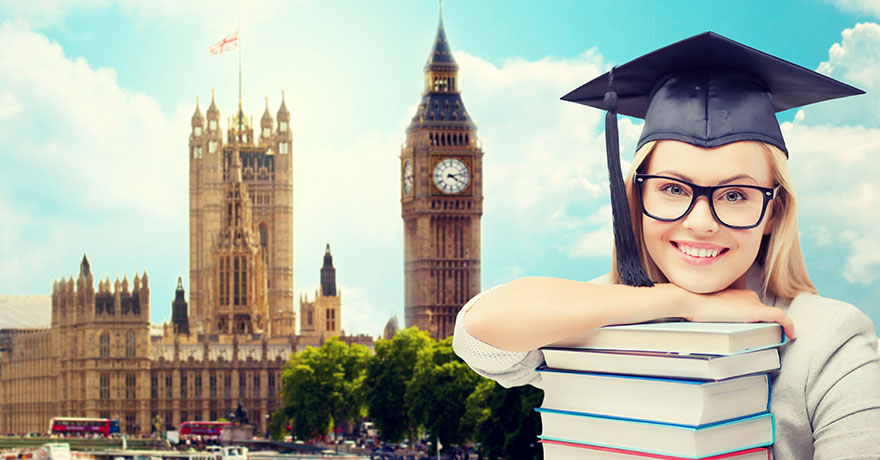 The UK is one of the most popular destinations in the world for international students, but it can also be one of the most expensive. Because the UK is renowned for the high quality of its education, many students consider these costs an investment. For others, the expense of studying abroad can be prohibitive – this is where scholarships come in.
A.S. Hornby Trust Scholarship
The A.S. Hornby Educational Trust was established in 1961 to promote the teaching and learning of English as a foreign language. The trust awards scholarships to English language teachers from outside the UK so they can earn their master's degree in TESOL (Teaching English to Speakers of Other Languages) at the University of Warwick. This scholarship is open to applicants from countries on the DAC list.
Chevening Scholarships
Chevening is the UK government's scholarship and fellowship program aimed at bringing future global leaders to the country. Since 1983, the organization has delivered over 50,000 professionals to study in the UK.
Chevening scholarships are offered to outstanding students enrolling in a one-year master's degree, and demonstrating high leadership potential. They cover the full cost of tuition, flights, and accommodation.
Commonwealth Scholarships and Fellowships
The Commonwealth Scholarship Commission (CSC) is the UK's main scholarship initiative focused on international development. Their goal is to attract talent from across the Commonwealth, supporting innovators and future leaders.
The CSC offers several scholarships and fellowships, including:
PhD Scholarships
Split-site Scholarships
Master's Scholarships
Shared Scholarships
Distance Learning Scholarships
Rutherford Fellowships
Medical Fellowships
Professional Fellowships
While each of these has different criteria, they are generally available to students from Commonwealth countries outside the UK, such as India, Nigeria, and Pakistan.
Marshall Scholarships
Marshall Scholarships are offered to US students pursuing postgraduate studies in the UK. Every year, the organization selects up to 50 scholars to study at any postgraduate program in the country.
To qualify, students must have a minimum GPA of 3.7 in their undergraduate studies and demonstrate leadership and ambassadorial potential.
Scotland's Saltire Scholarships
Scotland's Saltire Scholarships is a program offered by the Scottish Government in collaboration with Scottish universities. Fifty awards worth £8,000 are offered toward tuition for a year of a full-time postgraduate master's program at any of Scotland's higher education institutions.
These scholarships target students studying in science, technology, creative industries, healthcare and medical sciences, and renewable and clean energy. Students must be from Canada, China (excluding Hong Kong), India, Japan, Pakistan, or the US to be eligible.
University-Specific Scholarships and Bursaries
Many universities offer scholarships and bursaries to qualifying international students based on academic merit, leadership potential, and financial need. International students should check the websites of any universities they're interested in to consult a list of their scholarships.
---
To find more information on available scholarships, bursaries, and postgraduate funding opportunities, you can visit websites for the British Council, the UK Council for International Student Affairs, and Postgraduate Studentships.
@Applyboard