Queen Elizabeth Commonwealth Scholarships
Queen Elizabeth Commonwealth Scholarships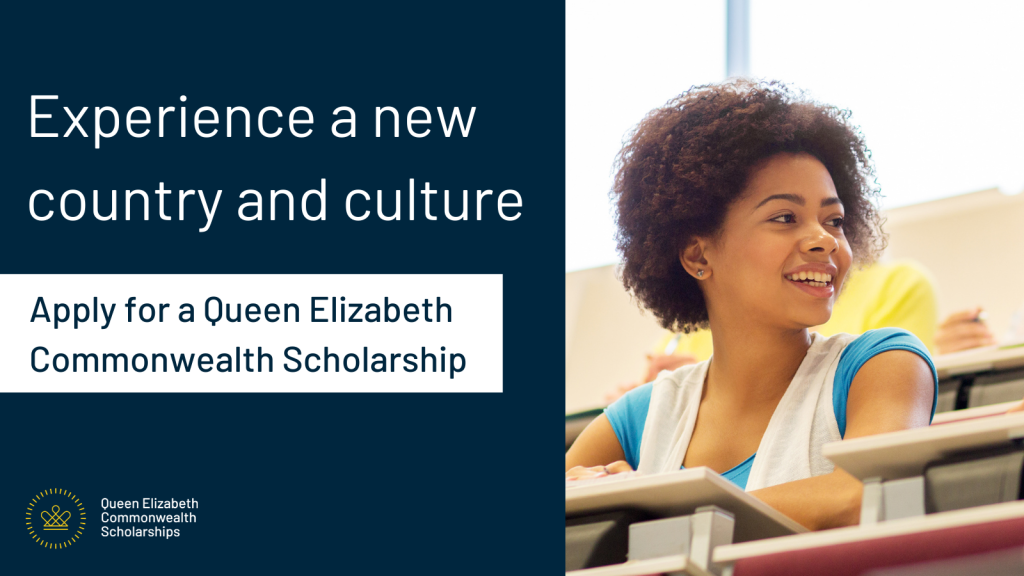 Queen Elizabeth Commonwealth Scholarships (QECS) offer a unique opportunity to study a two-year Master's degree in a low or middle-income Commonwealth country. Aimed at students who are committed to creating change in their communities, the scholarships are a life-changing opportunity to experience a new country and culture, broaden horizons, and build a global network that will last a lifetime.
Benefits include:
• Fully-funded tuition fees
• Living allowance for duration of award
• Return flights to host country
Can you apply?
1. Are you a citizen of (or hold refugee status in) a Commonwealth country?
2. Have you completed an undergraduate degree at a 2:1 equivalent level?
If the answer is yes to both questions above then yes.
Learn more: https://www.acu.ac.uk/funding-opportunities/for-students/scholarships/queen-elizabeth-commonwealth-scholarships/
Apply to get support from Admission.ac:
https://docs.google.com/forms/d/e/1FAIpQLSff5IxBw84JaDk0dFPRfgq9Tp35-GSueTrIugopJX1c1pZVhw/viewform
Contact: 01847334732