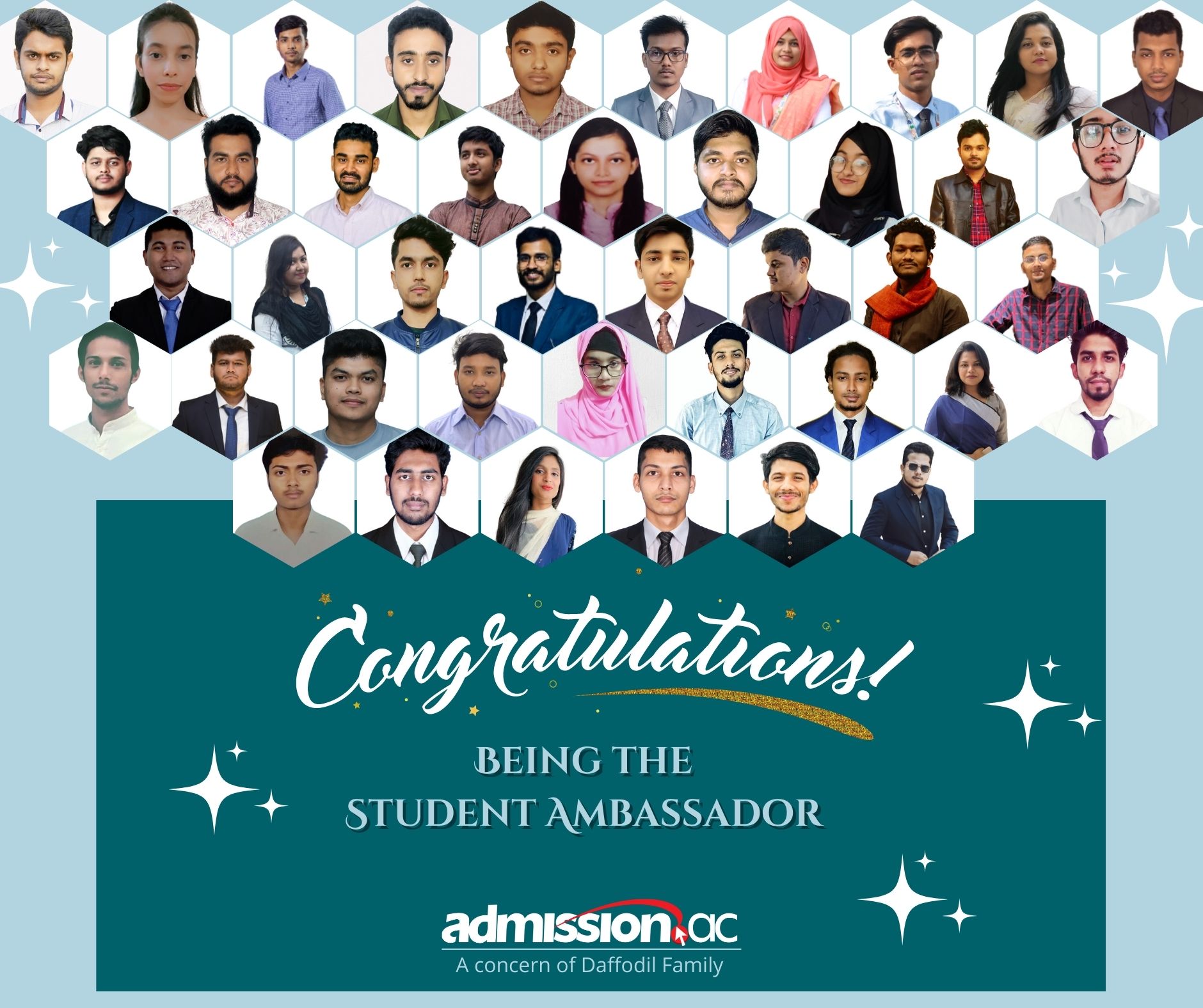 CONGRATULATIONS TO OUR NEW STUDENT AMBASSADORS!
CONGRATULATIONS TO OUR NEW STUDENT AMBASSADORS!
We are extremely overjoyed to introduce our "Student Ambassador". Let's help us to welcome the young stars of the campus. Getting a new activity is an exciting milestone in anyone's life. Being able to share your enthusiasm in a kind message is a great way to be a supportive person, friend or family member. We believe this activity helps in your future Life & Career.
We are thrilled that after having received over 300 applications from different kinds of institutes, we are announcing today our Student Ambassador list. We are so excited to have you officially join the team, especially with an amazing year ahead for our brand.
Meet our Admission.ac new Student Ambassadors: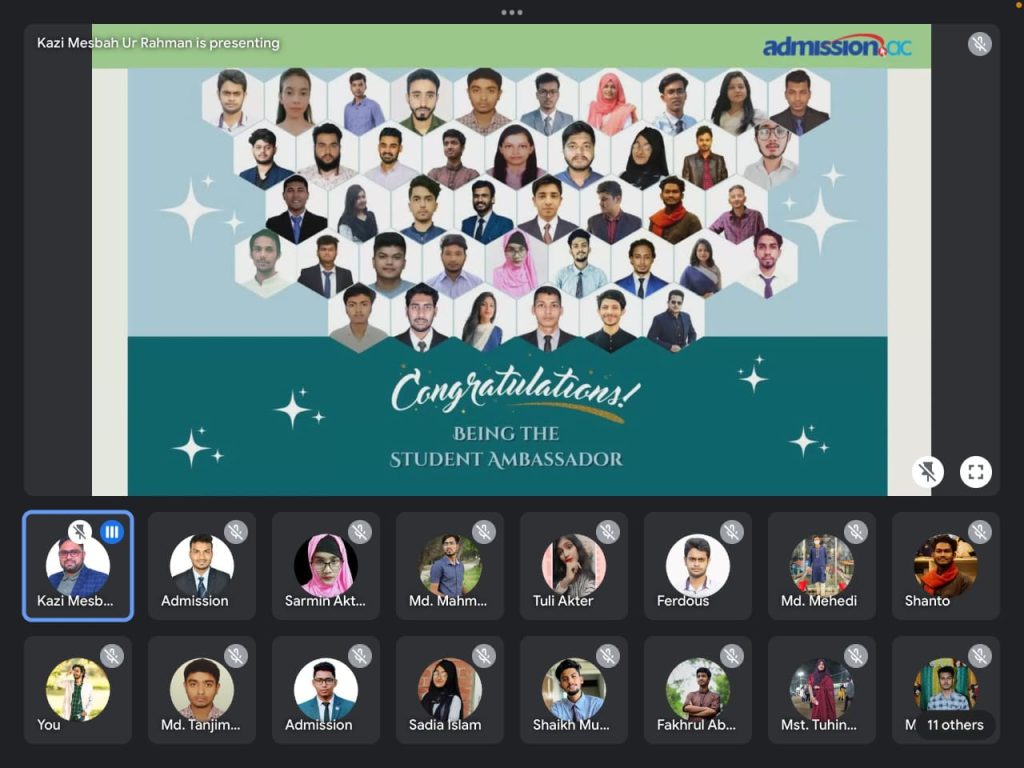 Rayhan Uddin
Abu Yousuf Akash
Md. Shah Newaj Sarker
Tuli Akter
Khursad Mahammud
Mohammad Walid bin Yousuf
Md.Mehedi Hasan
Shanjida Hossain Shefa
Muhammad Humayun Kabir
Shaikh Muhammad Habibul Bashar Mohsin
Sarmin Akter Suma
Vaskor Roy
Sakhaoyat Ullah Tanvir
Mehedi Hasan Roby
Raju Ahmed
Md. Mehedi Hasan
Shah Waliullah Shanto
Saniuzzaman Anik
Shohanur Rahman
Sayedul Abrar
Md. Meraz Hossain
Md Arafat Rahman Nelson
Orin Hossain
Md Tariqul Islam
Aunik Hasan Mridul
Sadia Islam
Mohammad Abtahimul Khan
Musarrat jahan
Fakhrul Abedin Tanvir
Kayes Uddin Fahim
Md. Nafizur Rahman
Mehedi Hassan Chomon
Md Yeasin Biplob
Miskatul Rahman Mumu
MD, Mahmudur Rahman
Mst.Tuhin Akter lija
Md. Nahidul Islam
Md Tanjim Reza Tanmoy
Md. Afjal Hossain
Mohammad Ashikuzzaman
Sumaya Mustofa
Ferdous Habib
Once again, congratulations to our new Student Ambassadors!