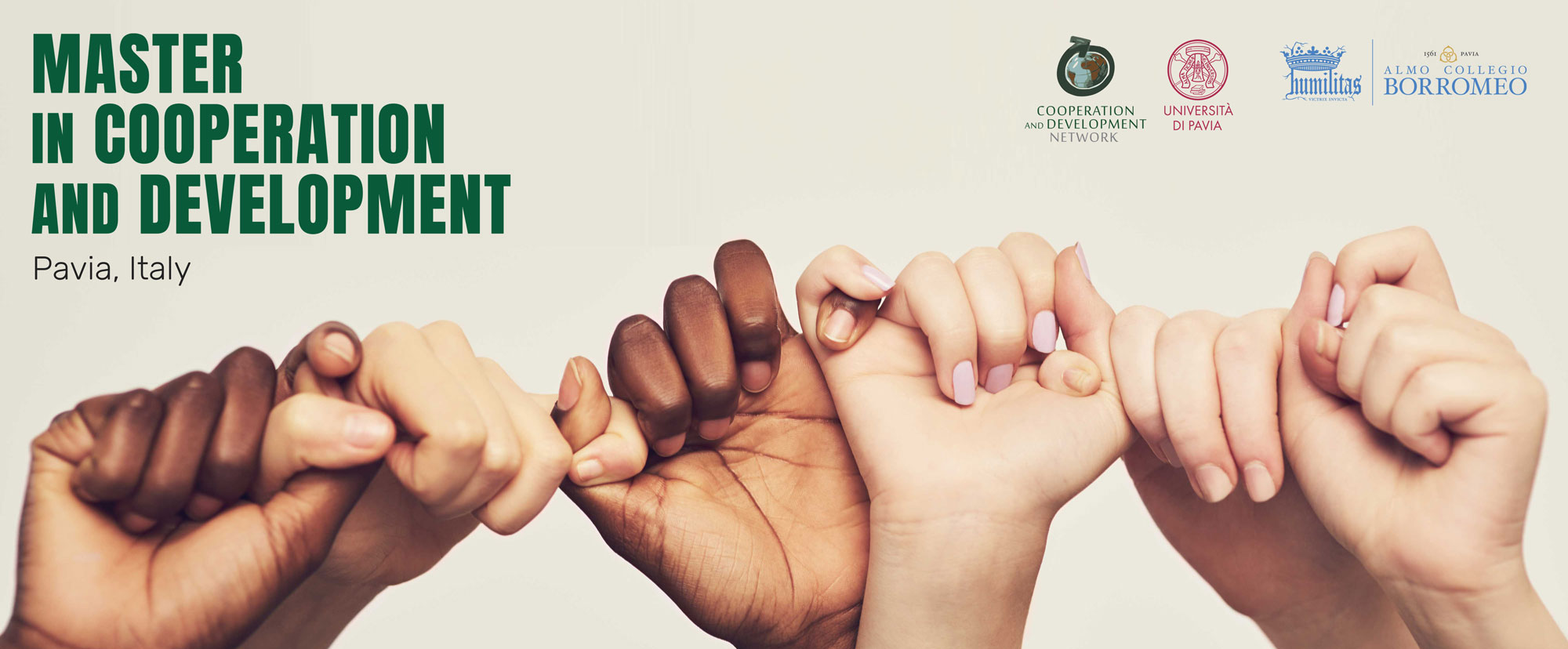 Master Program in Cooperation and Development (C&D) at The University of Pavia, Italy.
Master Program in Cooperation and Development (C&D) at The University of Pavia, Italy.
Admission.ac is happy to share news about the opportunity for applying for a scholarship for the Master Program in Cooperation and Development (C&D) at the The University of Pavia, Italy. This scholarship aims to provide recognition to some of the most talented and deserving candidates out there in the stream Cooperation and Development.
The Master Program in Cooperation and Development (C&D) aims at training professionals in the field of international cooperation through highly qualified academic and professional training. Students have the possibility of studying in a multidisciplinary and multicultural environment inside one of the oldest University systems in Europe. Students are prepared to work in institutions like Non-Governmental Organizations, International Organizations, Governmental Bureaus, Research Centers, and other Public or Private Institutions.
PROGRAM
The Master Program in Cooperation and Development (Pavia, Italy) features a 15-month schedule open to students coming from different cultural and academic backgrounds. It foresees more than 500 hours of classes and seminars, with a special focus on inclusive development.
The Program is full time and is fully taught in English. Following the residential period in Pavia, all the students carry out an internship for a minimum duration of 3 months which can be either a on-the-field experience with one of the partner organization or a research period in an International Institution. As partial fulfilment of the Master requirements, students are required to write a thesis linked to their internship experience or upon a research issue of their interest. After the discussion of the final dissertation, students will be awarded the title of Second Level Master Degree in Cooperation and Development.
REQUIREMENTS
The Master in Cooperation and Development, Pavia, Italy, is open every year to 30 students of different nationalities who have graduated in any major, holding an Italian Laurea Magistrale or an equivalent degree and comparable foreign degree with at least 4 years of university studies.
A pre-selection will be made on the basis of academic career, professional and studying experiences, knowledge of English language. Language certificate is needed for the application and language competence has to be shown in the curriculum.
PAYMENT AND FEES
An application fee of 35.00 euro must be paid during the application procedure as a mandatory requirement otherwise the application will not be valid. The cost of enrollment for the academic year 2022/2023 is 8,000.00 euro including tuition fee, attendance to regular program classes and seminars, tutorship internship & vocational guidance, teaching material, and free access to computer rooms and libraries.
The University of Pavia, Italy has offered a full waiver of all the fees and provide full-board accommodation for the 8 months of classes in Pavia, from November 2022 to June 2023; more than 500 frontal hours all taught in English.
PROCEDURES
All the applications must include, in order:
application form (if you are applying for a scholarship, we kindly remind you to clearly specify it in the document*)
copy of passport (or identity card)
copy of the last university degree (optional for degrees obtained in Italy)
only for foreign applicants: validation of university degree through consular transcript of academic records
one (maximum two) reference letters
motivation letter (maximum 300 words)
curriculum vitae, highlighting training and professional experiences in the field of cooperation and development
for those applying for a scholarship: a copy of ISEE declaration (for Italians) or a copy of family income statement (for foreigners) related to the previous year
For information related to the application process, please visit here.
Please review all the details here: http://www.cooperationdevelopment.org/locations/pavia/
We now request you to please upload your documents and your complete application to YUNUS CENTRE (not the university at this point) at this location: https://forms.gle/QhUHtSEm8CbU9Ja16
Applications with any missing documents or those submitted after the deadline will not be considered. Once reviewed by Yunus Centre it may be further processed by the University for next steps so adherence to the deadline of May 25, 2022 is crucial.
For any queries please mail to: applications@yunuscentre.org