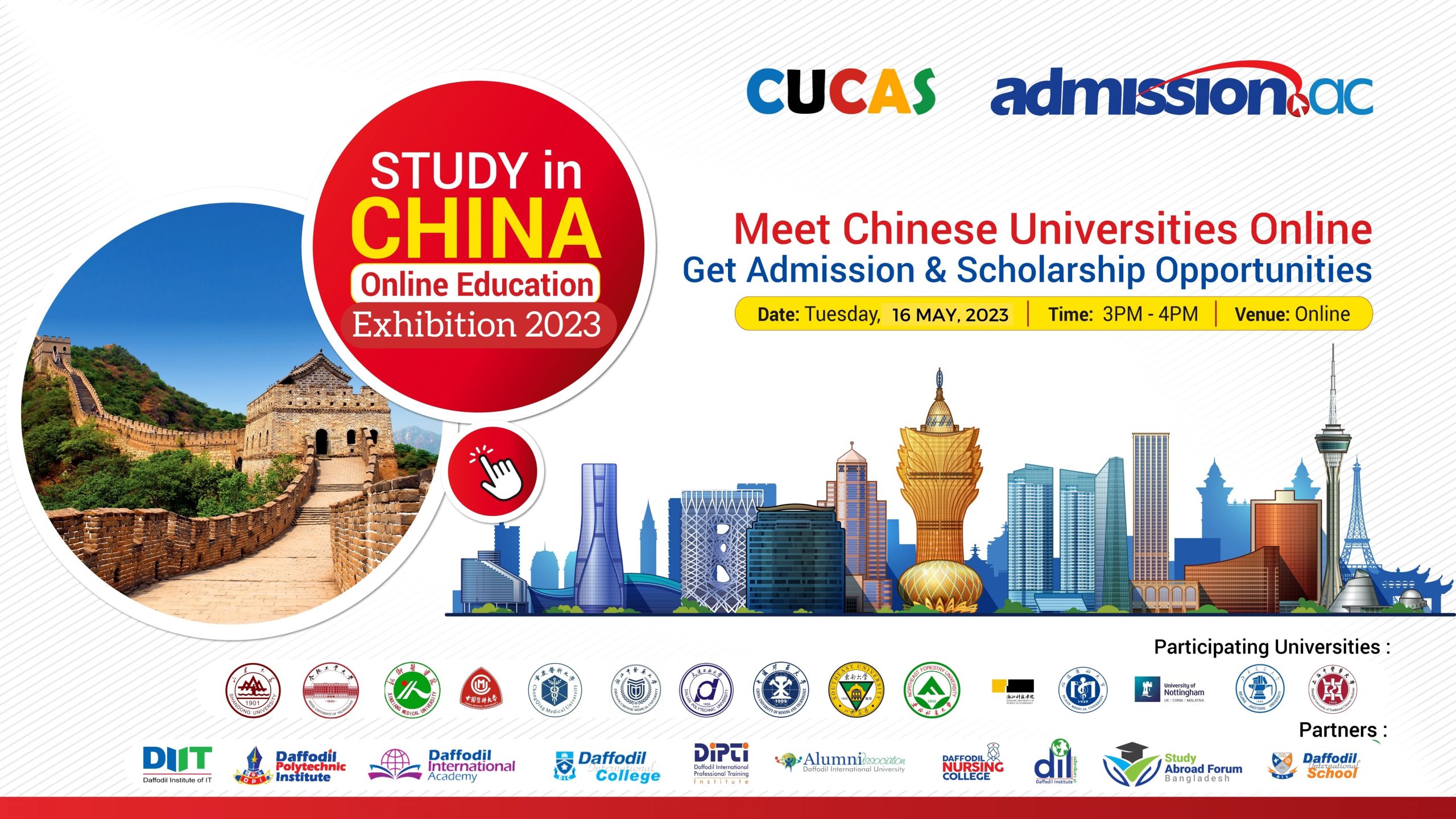 Study in China Online Education Exhibition 2023
Study in China Online Education Exhibition 2023
The chance to learn about Chinese education, scholarships, and career opportunities will be a rare one for Bangladeshi students, parents, and educators will be open through the exhibition named Study in China Online Education Exhibition 2023, jointly organized by Admission.ac, Study Abroad Forum- Bangladesh and CUCAS on 16th of May. The most recent admission Information from over 20 top-ranked Chinese universities and medical schools will be presented in this program. Participants will be able to communicate with teachers and other students as well as they will get the access to live streaming, live chat, and an admissions brochure.
The Chinese Universities that will join the program:
Shandong University (Ranks 14th in China)
Shandong University, or SDU – under the direct jurisdiction of the Ministry of Education – is a key comprehensive university with a long and honorable history, a broad variety of disciplines, strong academic strength and distinctive characteristics, which has had a great influence both at home and abroad. In 2017, the SDU was chosen as one of the first group of China's high-level universities to be listed in the double first-class university program released by the central government of China.
SDU has already set forth a grand educational objective to become a world-class university with Chinese characteristics by its 120th anniversary, with all its institutions standing at a new historic starting point. Faced with unprecedented opportunity, all faculty members, students and medical staff – in a pioneering and enterprising manner – plan to focus on the fundamental task of providing a moral education by advancing comprehensive reforms and improving the modern university system. With an already profound academic foundation and even more untapped potential, SDU is widely tipped to achieve its goal of becoming one of the world's highest-ranking universities.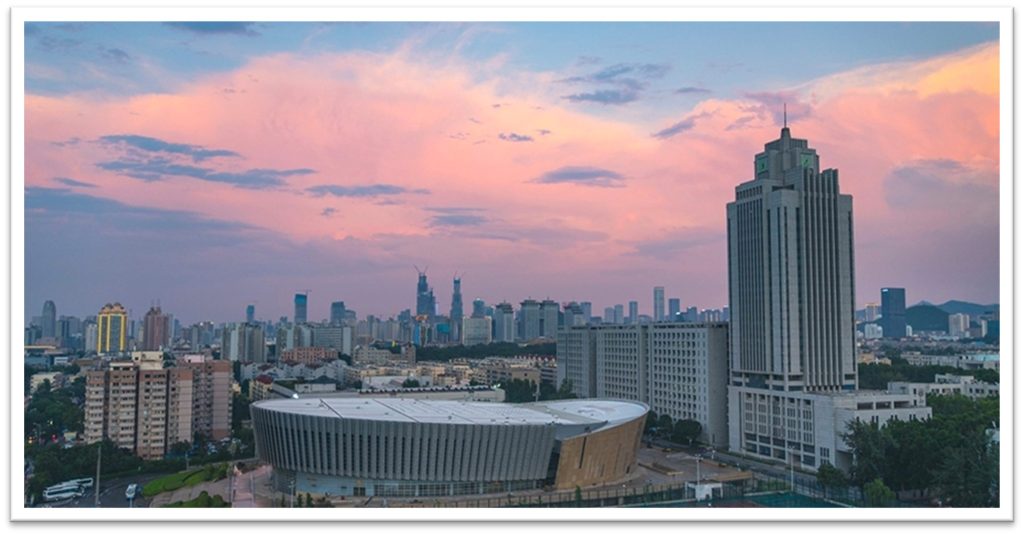 Southeast University (Ranks 23rd in China)
Southeast University is a public research university located in Nanjing, Jiangsu, China. It was part of one of the oldest universities and the first coeducational university in China.
As one of the national key universities directly subordinate to the Ministry of Education of China and jointly established with Jiangsu Province, it is also listed as one of the universities involved in National "985 Project" "211 Project". In 2017, SEU was ranked on the list of constructing "Class A first-rate world universities".
SEU has been ranked among the top 20 research universities in China, and among the top 300 in the world. In the official subject ranking conducted by the Ministry of Education of China, SEU has been ranked top 3 nationally in 8 fields including architecture, landscape architecture, urban planning, art history, civil engineering, electronic engineering, transportation engineering and biomedical engineering.
Youtube Video link: https://youtu.be/Xfinhl-brxc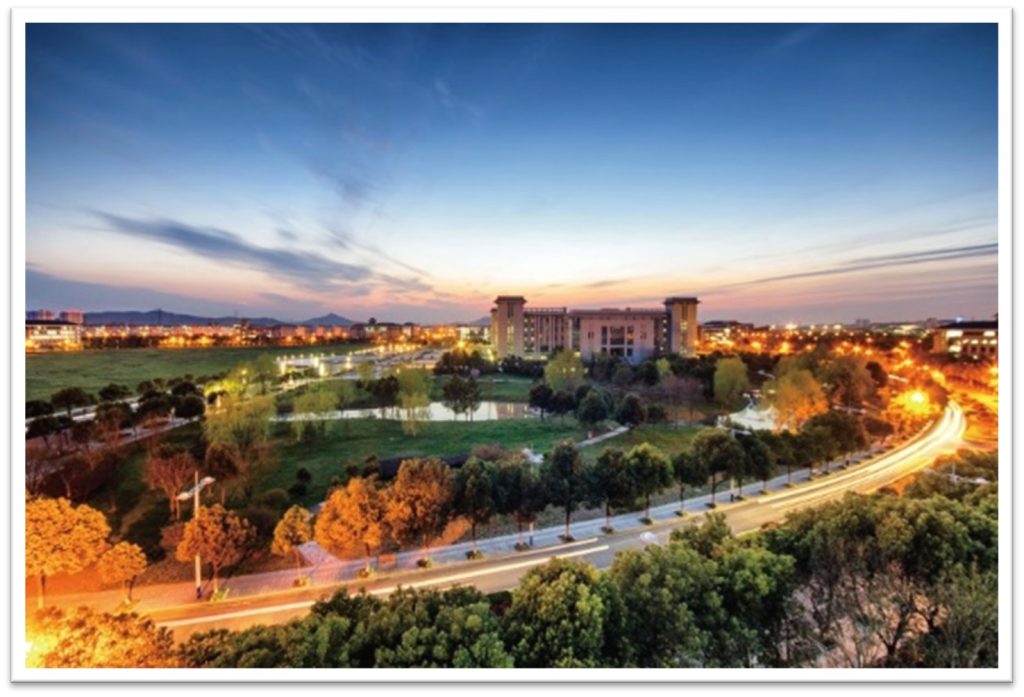 Dalian University of Technology (Ranks 25th in China)
Dalian University of Technology (DUT) is a national key university directly administrated by the Ministry of Education of China and sponsored by Project 211 and Project 985. In September 2017, after approval by the State Council, DUT was selected into the university of the "Double First-Class" Initiative, category A. It has formed a multi-disciplinary system that focuses on science and engineering and coordinates the disciplines of economics, management, humanities, law, philosophy, and arts.
DUT is located in the beautiful coastal city of Dalian, in northeastern China's Liaoning Province. It covers three campuses (main campus, campus at development zone , Panjin campus).
DUT has built steady long-term relationships with 192 universities and research institutes in 27 countries and regions from all over the world and one Confucius Institute co-founded with Belarusian State University. 339 well-known foreign scholars and professors are hired for researching and lecturing. In recent years, academic exchange overseas amounted more than 1600 times every year.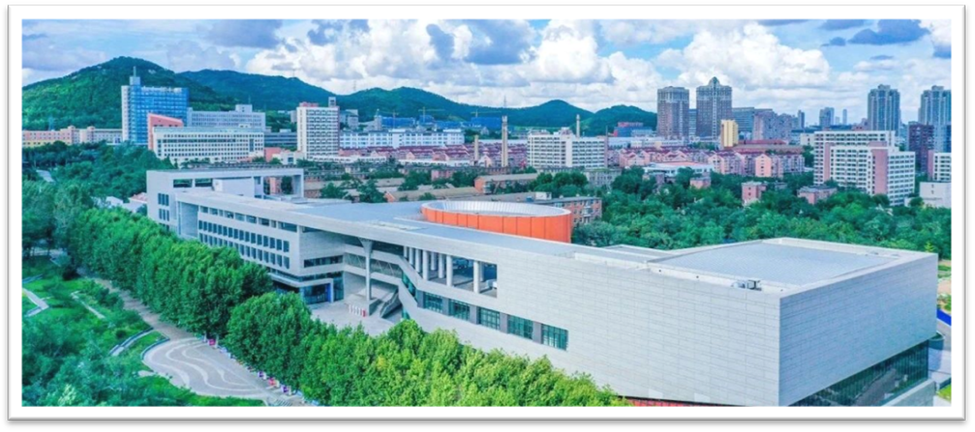 Beijing Jiaotong University (Ranks 41st in China)
Beijing Jiaotong University, a national key university under the direct administration of the Ministry of Education, jointly supported by the Ministry of Education, Ministry of Transport, Beijing Municipal Government, and China State Railway Group Co., Ltd, is an active contributor to the development of the "National 211 Project", the "985 Innovative Platforms for Key Disciplines Project". And the 'Double First-Class' construction.
BJTU's history can be dated back to 1896. Over the past 120 years, the university has developed a comprehensive and coordinated education system with 18 schools and strength disciplines in information and management, characteristic disciplines in transportation, and other diversified disciplines such as engineering, management, economics, science, liberal arts, law, and philosophy.

University of Nottingham Ningbo China
(Ranked 1st among 9 Sino-Foreign Cooperative Universities in China)
The University of Nottingham Ningbo China (UNNC) was the first Sino-foreign university to open its doors in China. Established in 2004, with the full approval of the Chinese Ministry of Education, we are run by the University of Nottingham in partnership with Zhejiang Wanli Education Group, a key player in the education sector in China.
-The University of Nottingham Ningbo China (UNNC) was the first Sino-foreign university to open its doors in China in 2004.
-At UNNC we have over 8,000 students and more than 7% are from Hong Kong, Macao, Taiwan and overseas countries.
-We have over 900 members of staff, split across academic and professional services.
-Our staff and students come from about 60 countries and regions around the world.
-The University is situated in a 144 acres (584,666m²) campus in Ningbo, Zhejiang province.
-We have three faculties: Business, Science and Engineering, Humanities and Social Sciences.
-We offer 29 undergraduate courses and 18 postgraduate taught courses.
-We were awarded a license to grant PhDs in December 2008 and have over 500 PhD students.
Youtube Video link: https://youtu.be/zsd1zzfPWYs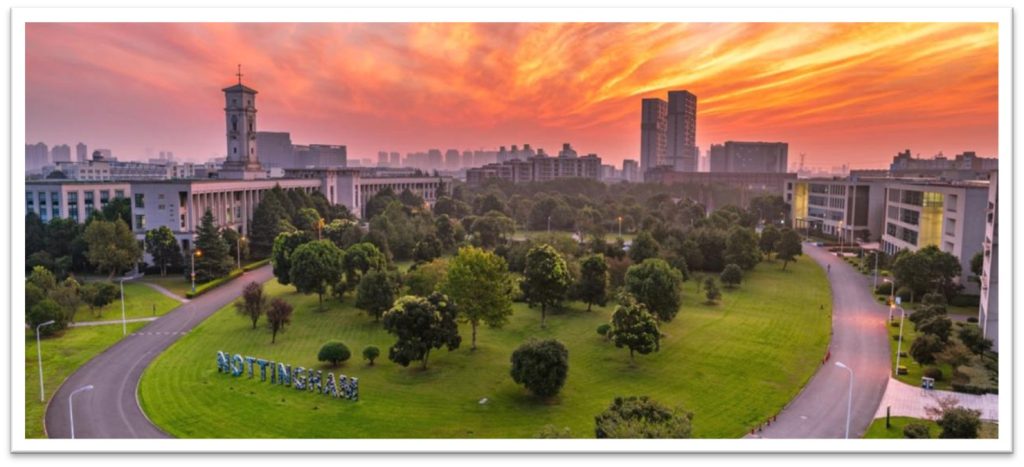 China University of Mining and Technology
(Ranked 77th in China)
Founded in 1909, China University of Mining and Technology (CUMT) is one of the key national universities directly under the administration of the China's Ministry of Education. It is also listed in the national "211 Project" and "985 Innovation Platform for Advantageous Disciplines". In 2017, CUMT was recognized as a "university with first-rate discipline construction". CUMT covers an area of 297 hectares, in which the Wenchang campus covers an area of 107 hectares.
CUMT offers 57 undergraduate programs, 35 first-level discipline master programs, 9 professional degree programs, 16 first-level doctoral programs, and 14 post-doctoral programs. The university now has one key first-grade discipline and 8 key disciplines rated by the Chinese government as priorities on the national educational agenda, and 1national key incubated discipline. CUMT has a strong reputation across the globe in engineering-related majors. In 2017, in the fourth round of discipline evaluation conducted by Ministry of Education, disciplines of Mineral Engineering, Safety Science and Engineering, Science and Technology in Surveying and Mapping as well as Geological Resources and Geological Engineering ranked the first, first, third and third respectively. The Engineering Science, Earth Science, Materials Science and Chemistry of CUMT rank the top 1% of ESI among all the universities and scientific research institutions in the world.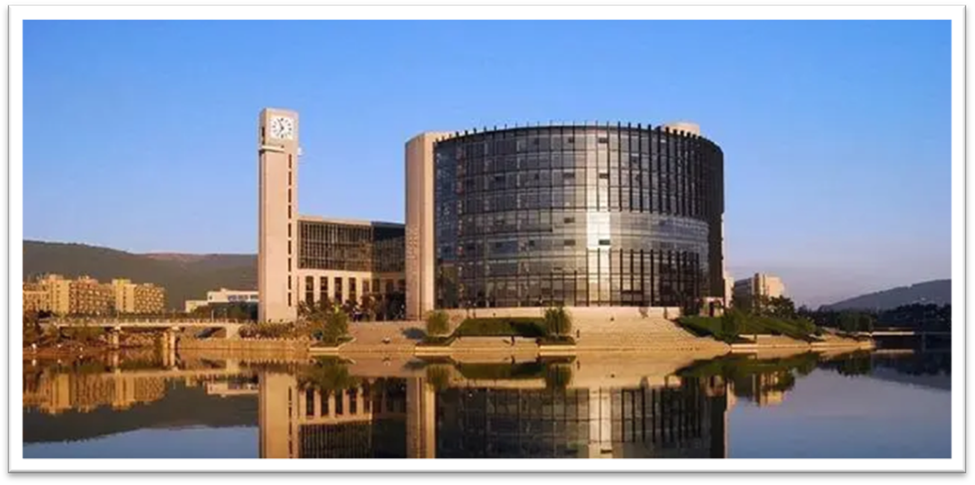 Northeast Forestry University (Ranks No.103 in China)
Northeast Forestry University (NEFU)
👉Founded in 1952, under the direct administration of the Ministry of Education and National Forestry and Grassland Administration of China.
👉"Project 211″, "Double First-Class" University Project, Innovation Platform for Prioritized Academic Disciplines.
👉NEFU is situated in Harbin, the center of the largest state-owned forest region in China. The main campus covers 136 hectares. NEFU also has two education, research and practice bases, the Mao'er Mountain Experimental Forest Farm (also known as Mao'er Mountain National Forest Park) and the Liangshui Experimental Forest Farm (Liangshui National Natural Reserve). The total area of the university reaches 33,000 hectares.
👉 As a host institution for Chinese government scholarship students, the university has trained a large number of outstanding international students from more than 100 countries on five continents.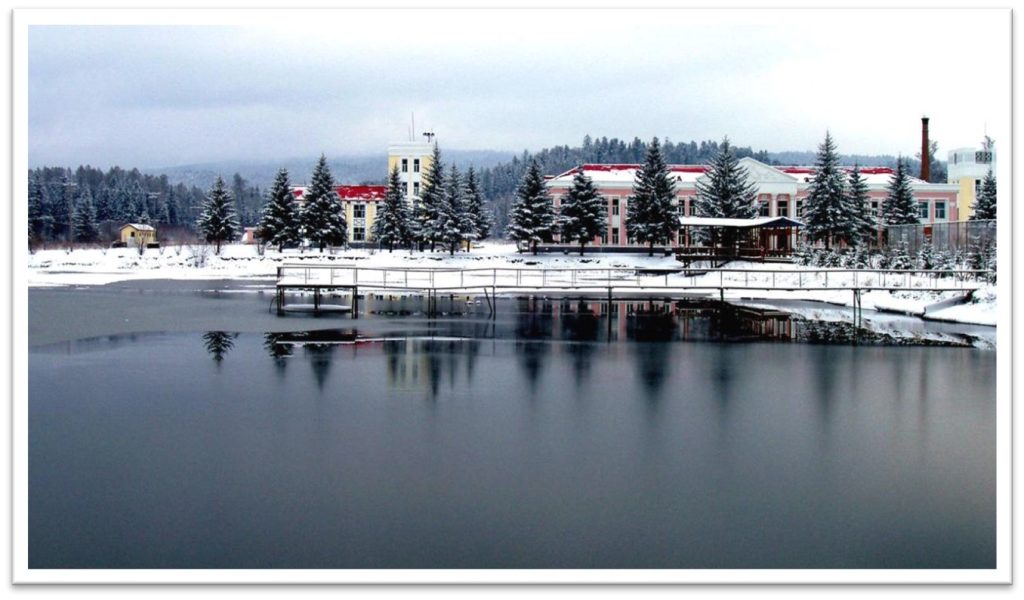 Shanghai University of Traditional Chinese Medicine (Ranked Top5% in China)
Shanghai University of Traditional Chinese Medicine, founded in 1956, is one of the firstly established four Colleges and Universities of Tradition Chinese Medicine after the People's Republic of China has founded.
The university takes close heed of frontier TCM technology and the critical demand of the country and continues to strengthen international exchange & cooperation. The University currently has 8 affiliated hospitals with 6300 beds.
In the fourth round of evaluation conducted by the Ministry of Education, 3 programs including TCM, Chinese Materia Medica and Integrative Medicine were graded A+.
SHUTCM has attracted international students from 60 countries. Annually, there are over 1,700 degree students in Chinese Medicine, Acupuncture & Tuina, coupled with additional over 1,300 students for non-degree training. The past decades have witnessed the graduation or training of over 10,000 overseas TCM practitioners and acupuncturists. Short-term training courses are taught in Chinse, English, French, Japanese and Korean.
Youtube video link: https://youtu.be/Af7nZaB31wM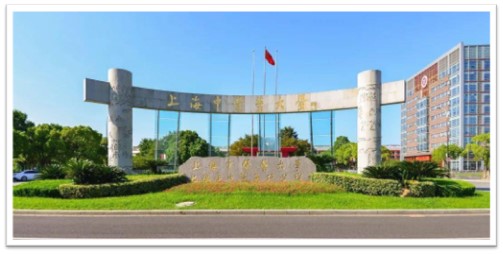 China Medical University (Ranked Top 5% in China)
CMU is one of the first institutions of higher learning approved by the Ministry of Education to recruit international students. It is also one of the earliest medical schools qualified to conduct all-English medical education as prescribed by the Ministry of Education. In 1976, the school began to recruit Chinese government scholarship foreign students; in 1987, it began to recruit graduate students; in 2005, it began to recruit undergraduate students in clinical medicine taught fully in English. At present, CMU is authorized to grant doctoral degrees in 6 primary disciplines, which are Basic Medicine, Clinical Medicine, Biology, Stomatology, Public Health and Preventive Medicine, and Nursing. It also has five national key academic disciplines and one national key academic discipline in cultivation, 40 national key clinical specialty construction projects of National Health and Family Planning Commission, 6 first-class distinctive disciplines of universities and colleges in Liaoning, 7 mobile post-doctoral stations and 21 undergraduate specialties.
Currently, the number of international students in our school has grown to 1238, mainly from 69 countries such as India, Nigeria, Sri Lanka, Thailand, the United States, Iran and so on, with a cumulative number of 87 countries of origin. So far, our school has trained more than 800 international graduates, including 170 international graduate students, and they are playing a mission to protect human health in medical care in different corners of the world.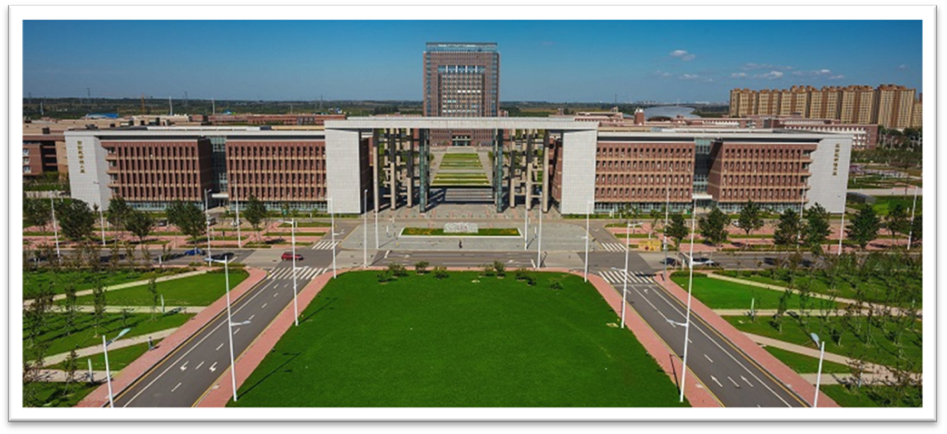 Chongqing Medical University (Ranked Top5% in China)
Chongqing Medical University (CQMU), founded in 1956, is a key university under the administration of Chongqing Municipal Government with an integrated educational system of Bachelor's, Master's, Doctor's and Postdoctoral programs in medicine as well as other related fields.
It is one of the 30 or so medical universities in China which are approved by Ministry of Education in China to enroll foreign students to study the English-medium MBBS (Bachelor of Medicine & Bachelor of Surgery) program. It is also listed among the Chinese medical universities in WHO's official website and is recognized by ECFMG (Educational Committee for Foreign Medical Graduates) in the United States.
Since 2001, it has been enrolling foreign students to study medicine. At present, 552 foreign students from 24 countries are pursuing their doctor dream in the university.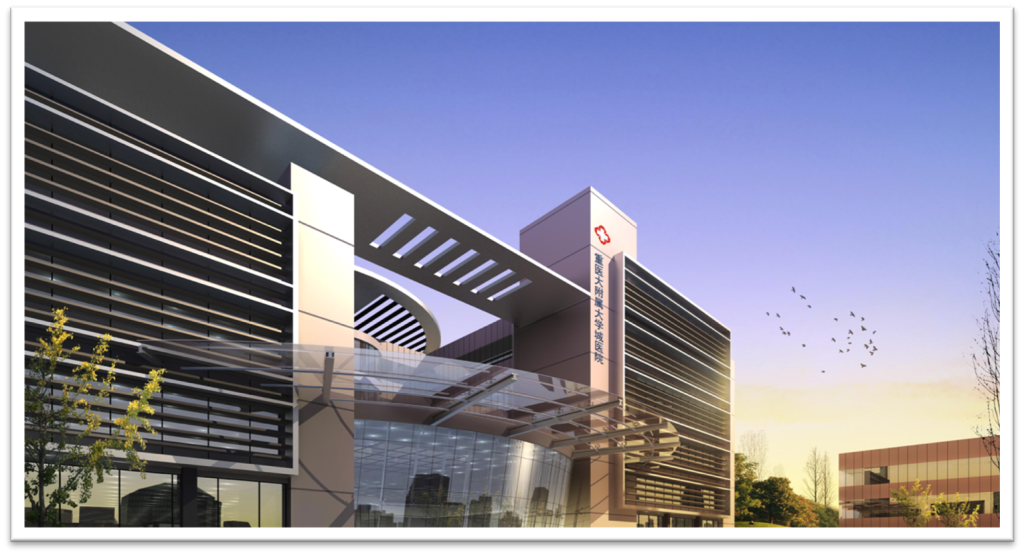 Fujian Medical University (Ranks Top 10% in China)
FJMU was founded in 1937 and was approved by Fujian Provincial People's Government as one of the key universities for priority development in 2003. Now, it consists of Shangjie campus and Taijiang campus,covering an area of approximately 87 hectares with a floor space of 400,000 square meters.
FJMU currently provides 25 bachelor programs, of which 6 disciplines, including clinical medicine, pharmacology and toxicology, chemistry, neuroscience and behavior, biology and biochemistry, molecular biology and genetics, are ranked in the top 1% of the ESI global ranking.
FJMU's network of 13 affiliated hospitals (including schools of clinical medicine) and 29 teaching hospitals, affords desirable clinical teaching programs and training opportunities for medical students.
Today, as a medical center in the Western Taiwan Straits Economic Zone, the University is fully committed to her mission to cultivate medical minds, conduct scientific research and development, explore disease diagnosis, treatment, and prevention, and to provide health care and social service.

Zhejiang Chinese Medical University (Top 10% in China)
Zhejiang Chinese Medical University (ZCMU) is a teaching and research-oriented university with Traditional Chinese Medicine (TCM) and Chinese Materia Medica as its leading subjects. As a provincial key university in Zhejiang, it is under the joint development by the Provincial Government of Zhejiang, the National Administration of Traditional Chinese Medicine and the Ministry of Education.
ZCMU has 32 undergraduate programs and a number of Masters and PhD programs, including clinical medicine, pharmacology and toxicology, biology and biochemistry, which are ranked in the top 1% of the global ESI. And it has 4 affiliated hospitals.
In 1985, ZCMU began enrolling overseas students, and since then as an overseas education body, IEC has conducted training at all levels to nearly 5000 students from over 50 countries and regions. At present, about 600 students from nearly 20 countries and regions are under their study of the following programs respectively: Short-term Advanced Study Program, Chinese Language Study Program, Diploma Program, Undergraduate Bachelor Degree Program, Postgraduate Master Degree Program and Postgraduate Doctoral Degree Program.
Youtube Video link: https://youtu.be/Eozzt3H7hns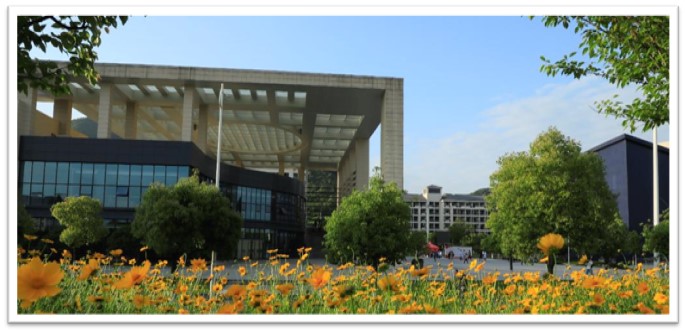 Zhejiang University of Science and Technology
(Ranks Top 10% in China)
Zhejiang University of Science and Technology (ZUST) is a multi-disciplinary university with an emphasis on engineering, and incorporating disciplines in science, arts, economics, management, and education. Combining the successful administrative experience of German universities of applied sciences with its own experience, ZUST explores ways of cultivating international talents with innovative spirits and strong skills.
Zhejiang University of Science and Technology has two campuses. Xiaoheshan Campus is located in the historical and cultural city of Hangzhou, the capital of Zhejiang Province, which is one of the most prosperous provinces in China. Situated at the foot of Xiaohe Mountain, it has a tranquil lake on its campus and is surrounded by rolling hills; Anji Campus is situated in Anji County, which has won the United Nations' Habitat Scroll of Honor Award. Xiaoheshan Campus is 30 minutes ride from the UNESCO World Heritage Site Westlake, 20 minutes ride from the world's largest and most valuable retailer Alibaba headquarters.
Currently, there are a total of more than 21,000 full-time students enrolled at ZUST. Among its 1300 or so faculty members, over 340 members have titles of professor and associate professor. It has 16 schools and offers 56 undergraduate programs and 11 English-taught postgraduate programs across a wide range of fields. Furthermore, ZUST has 3 state-level key majors, 9 provincial-level key majors, 3 provincial-level key labs and 8 provincial-level key disciplines.
Youtube Video link: https://youtu.be/Oecmmh4y__g
Xinxiang Medical University (Ranked 334th in China)
Xinxiang Medical University is built on a profound cultural inheritance with a long history whose predecessor can be traced back to the Western Medical Clinic by a British Missionary in 1896. Currently, the university covers an area of 1163059 m2 (including 5 clinical colleges), and the building area is 1.2583 million m2 (including 5 clinical colleges), teaching and research equipment are worth 397 million RMB, and the library has a collection of 2.1245 million books. Five Affiliated Hospitals with 10286 beds in totally. There are 12,791 faculty members (including 5 clinical colleges), among whom 1,769 are senior professionals (including 5 clinical colleges). Currently, there are more than 18,500 full-time students.
Clinical medicine ranks in the top 1% of ESI in the world. There are 8 first-level majors, including basic medicine, clinical medicine and medical technology have been approved as provincial key majors. It has 10 first-level master's degree programs in basic medicine, clinical medicine and pharmacy and 6 professional master's degree programs in clinical medicine, public health and nursing and 29 undergraduate majors.