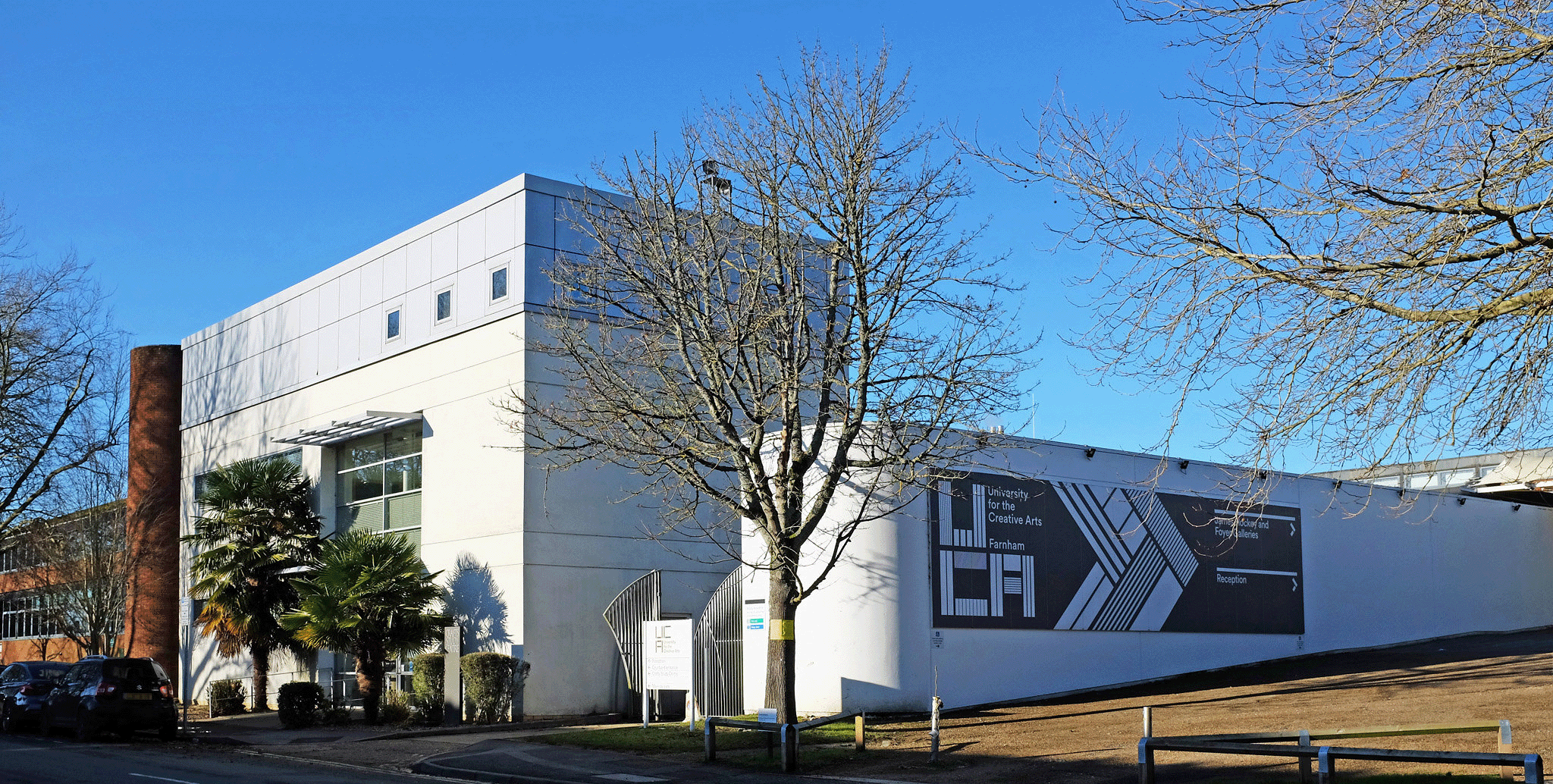 Studying at the University for the Creative Arts
Studying at the University for the Creative Arts
The University for the Creative Arts has been providing creative education for 160 years to students from all over the world. Based in scenic Surrey and Kent, UCA provides pre-degree, undergraduate and postgraduate education to the next generation of creative learners and is the 2nd largest provider of creative education in Europe.
UCA was named the highest placed specialist creative university in all three UK league tables and their Business School for the Creative Arts is ranked no.7 in the whole of the UK for Business, Management & Marketing (Guardian League table 2021).
Learn more about studying at UCA below and if you wish to begin your application, arrange a free consultation with SI-UK London today.
Five Reasons to Choose University for the Creative Arts
Employability
UCA offers extensive support and advice to graduating students before they begin their career, working closely with industry professionals to ensure you are prepared for the competitive creative world. Three years of ongoing careers support is offered, and almost 97% of graduates are in work or further study after graduation.
Broad portfolio of courses
UCA has expanded its portfolio of courses in recent years to offer courses in subject areas including Computing, Coding and Technology, and Games Arts. This is in addition to its architecture, business and media courses, which are all centred around creativity.
Modern University of the Year
University for the Creative Arts was named 'Modern University of the Year' in the Times and Sunday Times Good University Guide 2019. The Modern University prize is specifically for institutions which were given university status after 1992.
Ground breaking business school
UCA's Business School for the Creative Industries was a key reason why the school won the Modern University prize. Offering a wide variety of undergraduate and postgraduate courses in areas such as business and marketing, its cutting-edge courses will fully prepare you for the world of high level creative business.
High profile alumni
Oscar winning directors, famous designers and Turner Prize nominated artists have all studied at the University for the Creative Arts, and many return for special lecturers to inspire the next wave of UCA graduates looking to forge a successful and rewarding career.
UCA count over a dozen Oscar winners amongst their alumni, and an animation written and directed by UCA alumnus beat Walt Disney's Frozen 2 and Pixar's Toy Story 4 to be crowned winner at the 77th Golden Globes Awards!
Available Course January 2023 Intake
SCHOLARSHIP OPPORTUNITY
PG- (Up to 1,500 GBP)/UG- (Up to 3,000 GBP)
FEES & FINANCE
PG- £14-15,000/UG- £17,500-18,500
CAS DEPOSIT
FEE INSTALLMENTS 60% TUITION FEE AFTER CAS INTERVIEW
All Courses: https://uca.ac.uk/study/courses/?courseStudyLevel=Postgraduate&_ga=2.96822495.1160021649.1658823206-910077483.1646038598
Source: https://www.studyin-uk.com/study-guide/five-reasons-study-university-for-the-creative-arts/